Rainbow Fireworks has been keeping our clients happy for many years and they have great things to say about us.
Don't take our word for it. Here are some notes from our awesome customers!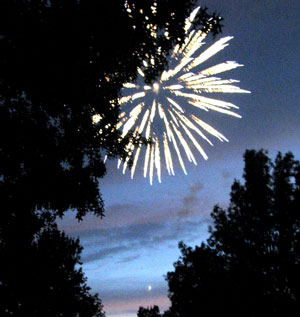 We had a very successful show again this year. Many people said it was the best show since I've began. Excellent product once again 🙂  Thank you Showalters!
We had the best show ever. Thanks so much Rainbow Fireworks for all your help and guidance this year!!!
Good Morning! The fireworks show was fabulous last night! We have heard all kinds of compliments. Thank you so much and have a very Merry Christmas!
I need to thank the crew at Rainbow Fireworks for letting me work for them; truly an awesome bunch of people.
Our homeowner's community really enjoyed the show your shooter put on last 4th of July, and we want your company back again this year.
Once again, I will compliment you on the Spectacular Display of fireworks held here on New Year's Eve.
Have questions? Send us note.
Phone: (620) 663-7714
FAX: (800) 884-1218
Address: 76 Plum Avenue Inman, KS 67546
E-Mail: [email protected]
Before you go out and have fun, be sure to check out this video on Fireworks Safety